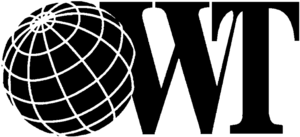 One World Telecommunications, Inc. began offering Internet services in the Tri-Cities area of Southeastern Washington in 1994 and is today the oldest ISP in the area. We are locally owned and most of us have lived here for decades. We sincerely care about the community and our reputation within that community. From the very first day we have offered to configure our customers computers for free anytime they need it done as we believe that you shouldn't have to have a lot of computer experience just to use the Internet.
We are focused on offering a trouble-free service but recognize that computers and hi-tech devices will always have some problems but we aim to minimize those issues both on our end and your experience in the home or office. You are not just a number to us but a valued customer and we owe it to you to provide great service. If you just can't solve your issue you can always bring your computer into us and expect quality service and support.
OWT offers a great many services but this site is primarily focused on our Internet access services. Be sure to check out our web hosting, web design and programming and computer repair services as well - we have some convenient links on this site under Other Services Offered. Still, we can't offer everything you need ourselves and so we represent many other great companies and can offer many services outside of our network - some of them nationwide. For more about our access servcies be sure to check out our access services website getowt.com and for information about our powerful web solutions see owtweb.com.
Ask around and you will hear a lot of great things about OWT and that's why we're still around. Try us and we're confident you, too, will become a long-time customer.